Why we created this program
Schools are always trying new things, testing new pedagogies, and buying technology to improve the learning outcomes of their students. However, the most meaningful transformation happens when you empower your students to lead the charge. We believe that in order to create powerful, lasting change, it has to start with the students.
Outcomes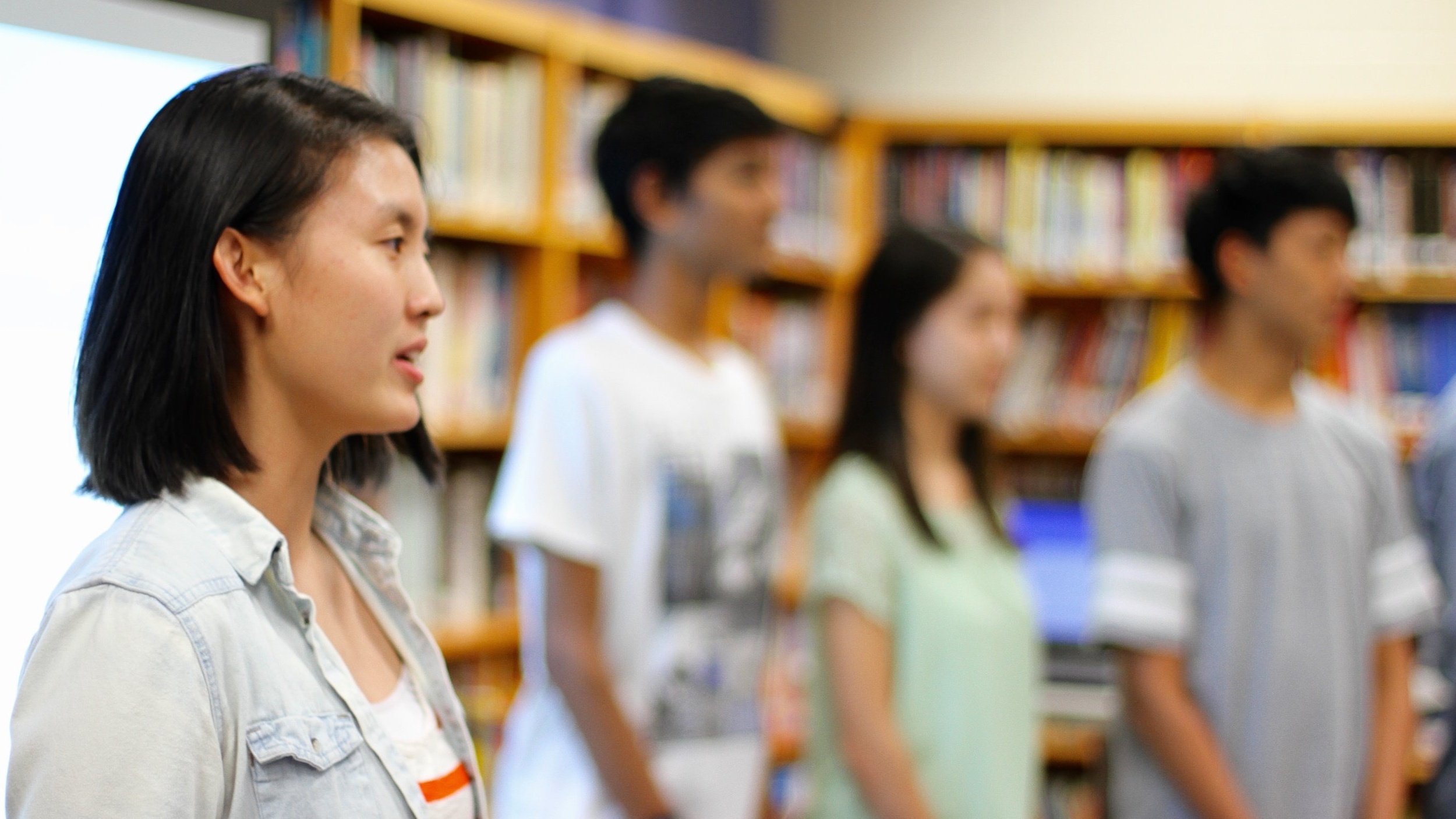 Create positive agents for change that help facilitate ongoing technology initiatives
Create projects that inform, build excitement for, and support technology learning initiatives
We work with educators to select students from each school to be student leaders. These students work with the district to help create policy, recommend current apps and content, assist in organizing and fulfilling potential deployment days, and represent the student body in decisions related to technology.
The program is delivered through a three-day workshop where our facilitators coach the students to role model and leverage responsible use of technology. After the program, local advisors take on managing and supporting the students for the rest of the school year.
Examples of Student Projects
Foxy Tech Channel - Students have started a YouTube channel with 30-second technical training videos for their teachers.
Where's My Bus - A student-developed GPS app tracks bus locations and sends mobile notifications about when the bus is arriving.
Excite, Educate, Engage - Students meet with teachers one on one to help digitize lessons with a interactive whiteboard.
#NicenessIsPriceless - Students created Anti Cyber-bullying campaign on social media to combat bullying online.
What people say about the program:
"I believe I personally gained a better understanding of how technology could be used in the school. I also learned how to be able to communicate my ideas effectively through a presentation."
- Student at Glen Rock Public Schools, NJ
"The skills our students gained during this three day training are invaluable in their journey to being leaders of change in our school. The iSchool team was very easy to work with and their energy was infectious."
- Advisor at Fulton County Schools, GA
SLED. All Year Long.
Coming in Summer of 2018, we will be launching our Online Curriculum for Students Leading Education.
SLED VC 2019
Each year we invite our teams from around the country to compete for team scholarship money to advance their projects.