Culture Building Events
We host four different types of events, each targeting a different stakeholder in order to get buy-in.
District Leadership Summit for Administrators
Lead a discussion that brings new perspective and vision to technology in the classroom.
The conversation focuses on the top 10 barriers we have seen to move to 1:1 or BYOD, and have a conversation about overcoming those challenges.
Top 10 barriers:
Lack of Vision or road map

"We don't have money"

Curriculum

Supplemental to essential use

Technology infrastructure

Mindset - Students/Teachers/Administrators

Parents - "But that's not the way I learned"

Takes too long for change

Assessments

Schools buying tablets, and not learning solution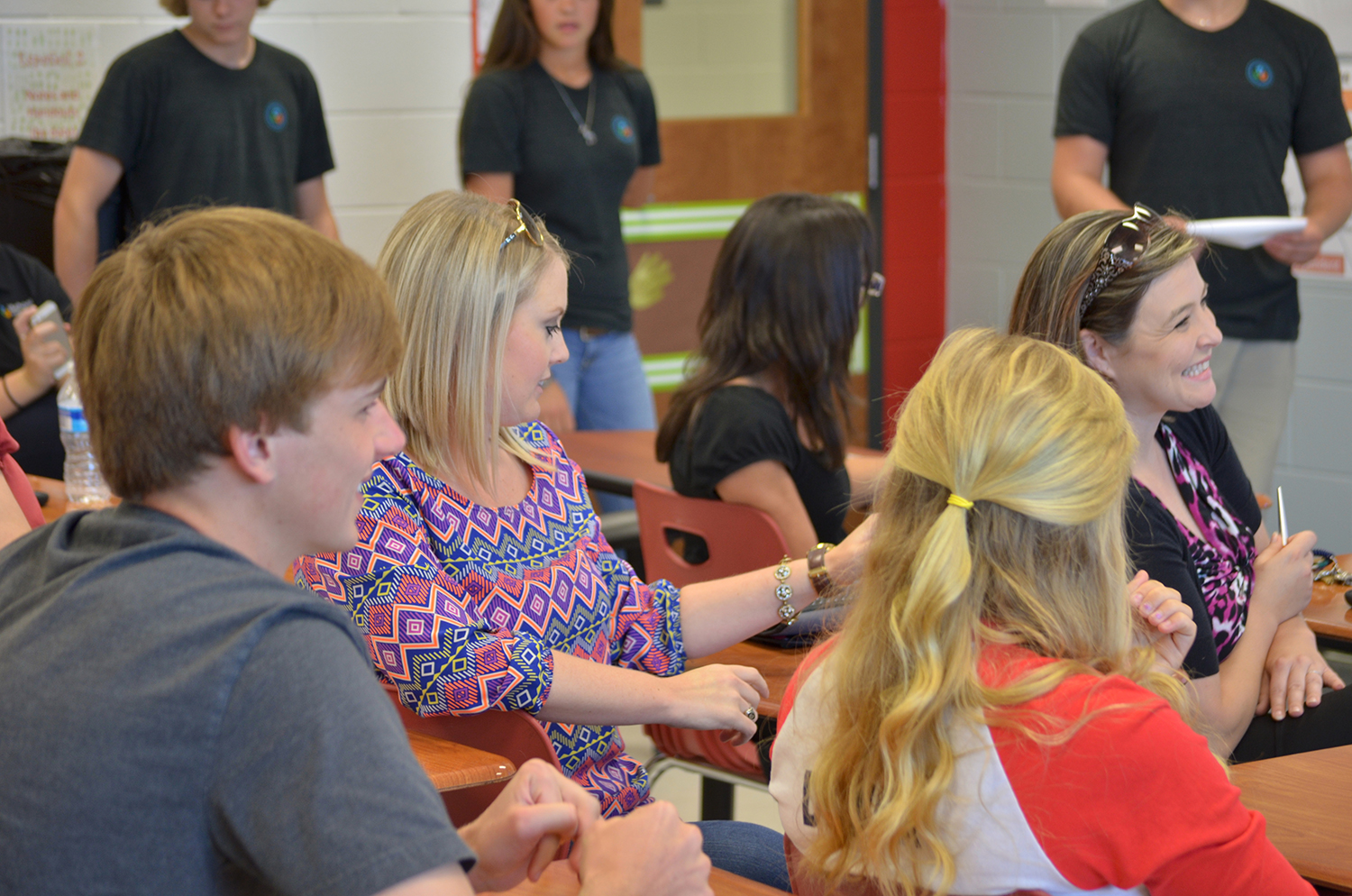 Leave teachers with an excitement for the technology initiative, and a thirst to learn more on their own.
One to two days, 6 to 8 hours each day
It can be difficult to find speakers, content, and run your annual district conference effectively. We have participated in hundreds of conferences and love to partner with districts to provide a more robust and motivating experience for educators. We assist with everything from building the conference schedule to providing speakers and running the conference.
Anderson School District One, SC
We organized a conference for 600 teachers in Anderson, SC.
We certified 18 local teachers to present workshops, and brought in 16 of our own speakers to provide keynotes, panel discussions, and additional workshops. We also trained 45 high school students to represent the student body as leaders in the new 1:1 initiative - this phenomenal group of students assisted in the Conference and had presentations of their own! The energy throughout the event was incredible.
Take a look at what people had to say on social media during the conference:
Show students what it means to be a mobile learner and leave them excited about their potential.
We work closely with the district to plan a full day of activities and distribution of technology to the student body. This event may include, a keynote pep rally, device casing and distribution, and several workshops.
Types of activities
Digital Citizenship Course • Digital Scavenger Hunt • Photo Booth Experience • Art Workshop • Music Workshop • Physical Activities •DLR Tour Bus • Keynotes
Community Awareness for Parents
Bring awareness to parents and the community on why technology initiatives are vital to their children's success.
We host a two hour event for the community to serve as an open forum and raise awareness. During the two hours, there is a short keynote, followed by a panel of our team and district leaders to facilitate a conversation with parents. We discuss issues such as security, digital citizenship, and device management.
We provide a deeper level of support in implementing a technology roll out plan.
We work hand-in-hand with district staff to help manage deployments, including pre-planning coordination and deployment day workshops.